Gallery5 Office Hours will be Thursdays 11am to 5pm until August 7th. There will be no Saturday hours unless arrangements are made.
All presale end the day before the show at 6PM. Galley5 does not have a box office and tickets will not be available the day of until the posted door time 
7/29
Heavy Midgets, All Blood (KC) and Cherry Pits
Kansas City rippers ALL BLOOD (members of Mouthbreathers) just put out a sick new record and are gracing Richmond with their presence for the first time ever. http://allblood.bandcamp.com/
Cherry Pits (members of Nervous Ticks, Nightmare Boyzzz, Eurotics, etc) will open and Local favs Heavy Midgets (http://heavymidgets.bandcamp.com/) will close out this killer bill!!! Don't Sleep on this one!
Doors 7pm//Bands 8 pm
8/1
First Friday: Wilderness Opening with Musical Guests Toxic Moxie and School Dance
wil.der.ness / 'wildǝrnis / noun
• an uncultivated, uninhabited, and inhospitable region
• a position of disfavor, especially in a political context
WILDERNESS is a group exhibition featuring work by:
Aaron McIntosh
Carlton Morgan
Cupid Ojala
Nick Clifford Simko
F. E. Toan
Joseph Whitfield
Opening Reception:
Friday August 1st, 2014
6pm – 11pm
Works On Display:
8/1/14 – 8/28/14
8/2
Chocolate Lounge Performers of Color: Burlesque & Variety Show
D.C.'s own GiGi Holliday presents Chocolate Lounge Burlesque Revue – a tribute show dedicated to performers of color! Performers of color have a deep & rich history in burlesque. Yesterday's shake dancers are now today's legends. Their legacies have paved the way for today's burlesque beauties. To continue tradition and to honor history, Chocolate Lounge is a unique burlesque/variety showcasing the many talents, beauty and magic of today's burlesque performers from Washington D.C., Richmond and Norfolk. With an all person of color cast you will be astonished by dazzle, grace & charm of Chocolate Lounge Burlesque Revue!!!
Starring:
DoctorGinger Snapz
Kelli LiMone
Nadira SerenityTribal
Zadora Zaftig
Lottie Maxine Ellington
And your hostess GiGi Holliday
Doors 8pm, show 9pm
Tickets:
$10 advance
$15 at the door
8/8
Hoax Hunters Album Release with Dave Watkins and Positive No
A few years ago, PJ Sykes put down the guitar and picked up the camera, putting focus on his blossoming music photography career. Though the lens never took him far from the stage, he could only stay away for so long – through a few band "blind dates" collaborating with James O'Neill of Snowy Owls, and Tim Falen of Hot Dolphin and the Diamond Center, Hoax Hunters came into view.
Drawing comparisons to underground heroes like Minutemen, Husker Dü, and Dag Nasty, Hoax Hunters have been washing Richmond, VA and surrounding areas in feedback, drawing crowds for their infectious tunes, and their explosive and unhinged live shows.
Hoax Hunters are releasing their first album on August 5th with a release show schedule for the 8th at Richmond's historic Gallery 5.
$5 / Doors 7pm / Music 8:30pm
Band members and friends will take turns spinning vinyl from 7 to 8:30 and in between bands.
Positive No – 8:30pm
Dave Watkins – 9:15pm
Hoax Hunters – 10pm
8/9
Burlesque Roulette
Let's "spin" again like we did last summer! (Ok, it was really the one before…)
Beloved, blonde burlesquers Charlie and Lorelei Leisure are back with their instant classic, Burlesque Roulette! This time with a sweet "Motown Sound" twist.
Here's the skinny… No Set lists! No set performances!  Our Showgirls are chosen at random to come to the stage, spin the wheel for their song and immediately dance for you!  Lady Luck is ruling the night, and our foxy ladies are decked out in their finest and ready to play!  It's going to be a gas. Don't flake out!
Charlie and Lorelei have gathered some of the best performers in our fair city, old friends and new, just for you!
Anna Steasya
Charlie
Cherrie Canary
Deepa De Jour
Ellie Quinn
Lorelei Leisure
Lottie Ellington
Luscious Curves
Moxie LaBouche
Ophelia Derriere
Zhora Nova
After the show, don't split!
Stick around, mingle and improv your own dance moves to some of the best music ever. That's right, we're going to have a ball during our Motown Dance Party. Why should showgirls get to have all the fun?
So ladies and gentlemen, pull out your sharpest 60s and 70s threads, find your sequin dresses, tease your hair high, straighten your tie and come on out for a groovy, good time. It's no gamble, you can't lose!
Tickets are $12 in advance $15 day of show/ at the door (ticket price includes Dance Party)
Doors at 8
Show at 9
Dance Party to follow immediately after

8/13
Classical Revolution
8/20
Liam Betson, LVL Up and Spacemonster
Double Double Whammy is excited to announce the release of Liam Betson's studio debut, The Cover of Hunter, in stores everywhere on July 22nd. Following an extended stint playing guitar in Titus Andronicus, Betson returns with the first release under his own name, following a slew of stellar lo-fi releases under the Liam The Younger moniker. The Cover of Hunter is Betson's first batch of proper studio recordings and the results are evident from the first shimmering single, "Pocket Knife". The FADER premiered the track, calling Betson's songwriting "smart and sturdy," while Impose Magazine described the track stating, "a tightly plotted indie-pop poem with the proudest of jangly guitars accompanying Betson's boyish and hopeful vocals".
Stream/Embed: Liam Betson – "Pocket Knife" – https://soundcloud.com/double-double-whammy/liam-betson-pocket-knife
Since 2007 Liam Betson has been building somewhat of a cult persona, releasing music as "Liam the Younger" and drifting in and out of the public eye. Over the past two years he toured extensively, playing guitar in Titus Andronicus. After an amicable departure from the band last summer, Betson returns with a new full length record of his own.
The Cover of Hunter comes to us as Betson's fourth full length LP, and debut studio effort, following three phenomenal lo-fi records released on New Jersey record label, Underwater Peoples. Produced by Kevin McMahon at Marcata Recording, The Cover of Hunter features friends, Ian Dykstra, Luka Usmiani, Ian Drennan, Alex Steinberg, Patrick Stickles and Julian Lynch. Dynamic, dark and lyrically rich, we believe The Cover of Hunter is Betson's best record yet, drawing influence from Lou Reed, The Germs, "inverted fairy tales" and William Gaddis. The Cover of Hunter will be released July 22nd on Double Double Whammy, with tours to follow.
8/21
Midnight Suggestions Presents Myq Kaplan, Zach Sherwin and Jim Zarling
Myq Kaplan (The Tonight Show with Conan O'Brien, The Late Show with David Letterman, Comedy Central Half Hour)
Zach Sherwin (The Pete Holmes Show, Totally Biased with W. Kamau Bell, Comedy Central Records)
Jim Zarling (Richmond's own Coalition Theater)
Myq Kaplan is a comedian named Mike Kaplan. He has appeared on the Tonight Show with Conan O'Brien, the Late Show with David Letterman, in his own half-hour Comedy Central Presents special, and his own one-hour special on Netflix, "Small, Dork, and Handsome." You can listen to his earlier albums "Meat Robot" and "Vegan Mind Meld," or his podcast "Hang Out With Me" on the Keith and The Girl network, or you can do whatever you want, because you're an autonomous individual. However, you must go to 
myqkaplan.com
 and enjoy yourself there, or else.
Zach Sherwin is a comedian and rapper based in Los Angeles. His music videos have been viewed millions of times online, and his television credits include "The Pete Holmes Show" (TBS) and "Totally Biased with W. Kamau Bell" (FX), as well as appearances on MTV, E!, and VH1. Zach has also performed in several episodes of the blockbuster YouTube series "Epic Rap Battles of History," playing such characters as Albert Einstein, Sherlock Holmes, and Stephen King. His album is available on Comedy Central Records. For more information, visit 
http://zachsherwin.com
.
Richmond by way of Charlottesville, by way of Milwaukee, Jim graces Stand-up and Improv stages across the mid-atlantic Region's and occasionally graces your television screen.
$10 adv/$12 at the door
8/22
Worn in Red (Final Richmond show), Hold Tight, Late bloomer and Sea of Storms
8/23
EARLY: Market
8/23
LATE: Richmond Burlesque Revue
8/24
Project Resolution
8/27
Mouth Of the Architect, Set & Setting and Inter Arma
Mouth of the Architect:
http://mouthofthearchitect.bandcamp.com/
"The appropriately titled new album Dawning is their first in five years and their first featuring bassist Evan Danielson. It's also their best work to date, a fully realized resurrection. Dawning showcases a band that now moves with an intricacy and immediacy that indicate just what Mouth of the Architect is: a veteran group comprising members with long résumés, who've now gotten a chance to begin again and know what to do with it. A wonder of tension and release, Dawning is designed to throw listeners into tailspins and, then, to lift them above the mess. That drama not only reflects the survival of the band that stuck around long enough to make this album but also of a group that's now pushed past the cloister of post-metal: Despite the hardened visage of tough-guy screams, burly guitar tones, and Mann's aggressive drumming, Dawning is a compulsively likable record, full of anthems meant for memorizing and environments meant for immersion. (Hell, "Sharpen Your Axes" could pass for millennial Incubus.) If you've ever liked Isis there's plenty for you here; on the other hand, if you like, say, Abbey Road– or any music that tries to outstrip the structure of a single song while not abandoning its magnetism– Dawning deserves your time, too. "
-Pitchfork
Set & Setting:
http://setandsetting.bandcamp.com/
Inter Arma:
http://interarma.bandcamp.com/
Doors 7PM Show 8PM
8$
8/28
Fools Day Comedy Returns
Host Ray Bullock ("The Godfather of Richmond Comedy") directs this unique new show that will spotlight a variety of Richmond Artists from singers and poets to dancers and comedians. The show premieres August 28 at their new home in Gallery 5 (200 West Marshall Street) with tickets starting as low as $5. Twenty VIP spots will be made available for a first-come, first-serve audience that includes photos with the cast, a signed show poster, and a guaranteed chair for only $10. Our premiere show featuring Cherrie "A Good Girl Gone Bad" Canary is sure to become standing room only, so get your tickets[now]!
Performers on the August 28th show are Cherrie Canary, Ray Bullock, Jacob McFadden, Richard Woody, Cree-Moon, Elissa Dragland, Nate Izquierdo, Jahred King, Simione Lea, Jamie O'Connor, Bill Rippe and Ricardo Woolfolk.
Get there early or snatch up those VIP tickets; just be sure not to miss an event that everyone will be talking about!
Fools Day Comedy is an independent comedy troupe that performs improv, sketch and stand-up variety shows in Central Virginia. Fools Day Comedy was founded in 2009. The members of Fools Day Comedy are composed of professional comics, stage and screen actors and amateur storytellers from all walks of life. For booking details or more information on upcoming Fools Day Comedy shows, contact Ray Bullock or search "Fools Day Comedy" on Facebook.
8/29
The RVA CABARET, "Mega Show"!
COME ONE, COME ALL TO THE RVA CABARET AUGUST SHOW!!
We are dubbing our RVA Cabaret August show, "THE MEGA SHOW," because we have jam packed it with all the group acts and duets we could muster up, and peppered in some variety and solos from some of the top talent in our RVA Burlesque community!!! This all-star cast is here to give you a night of burlesque you won't *ever* forget, all in support of our beloved burlesque home, Gallery5! Strap on your drinkin' shoes and bring your dollars!
**100% of the proceeds go to help improve Gallery 5!**
Hosted by: MAGNOLIA JACKSON PICKETT BURNSIDE!
Starring:
The Garter Snaps
The Boomettes
Mark Slomski & Bitsy Buttons
Deanna Danger
Ophelia Derriere
Scarlet Starlet
Mina Corbeau
And Featuring:
A duet debut from Zhora Nova & Empres Nast
A duet from Boom Boom Basics Students Calamity Coltrane & Zadora Zaftig
With go-go dancing from: Buster Britches & Ophelia Derrière!
The RVA Cabaret series is brought to you by Boom Boom Basics Burlesque & Performing Arts Studio + Deanna Danger Productions together with the entire RVa Burlesque community!
Doors 8pm, show 9pm
Ages 18+
**We have bumped our ticket prices up for this event in the hopes that this gigantic amount of talent on one stage, under one roof, on one night only will help raise a glorious amount of funds for Gallery 5! We truly appreciate your support in help us help give back to the burlesque home that has given us so much!!! Thank you!!!!!!**
$10 adv./ $15 door/ $25 VIP
VIP package includes: reserved seat (in first few rows), signed cast poster and 1 raffle ticket!
With raffle prizes, 50/50 drawing and live pastie auction! Bid on and win the tassels right off the performers on stage! **All proceeds to to Gallery 5**
Sponsored by:
RVA Burlesque
Boom Boom Basics
Deanna Danger Productions
8/30
Dino Boys, Dirty Fences and Cherry Pits
8/31
Flea Market
9/5
First Friday: Rhythm The 2014 Fall Line Fest Juried Art Show
ABOUT THE SHOW
The opening reception for the Fall Line Fest Juried Art Show 2014 will be at Gallery 5 on September 5 from 6 to 8 p.m. The show will remain on view at Galley 5 until September 25, 2014.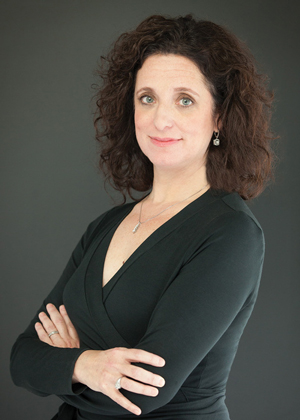 JUROR: LISA FREIMAN
Director, Institute for Contemporary Art (Virginia Commonwealth University)
Dr. Lisa Freiman is the inaugural director of Virginia Commonwealth University's new Institute for Contemporary Art (ICA), which has been designed by world-renowned Steven Holl Architects. Expected to open in 2016, the ICA will feature exhibitions, music, experimental performances, and films by nationally and internationally recognized artists. The ICA will be a non-collecting contemporary art museum designed to accommodate the increasing lack of barriers among different media and practices. Freiman served as senior curator and chair of the contemporary art department at the Indianapolis Museum of Art (IMA) between 2002 and 2013.
Freiman is an internationally recognized curator and leader in the contemporary art field. During her 11 years at the IMA, Freiman transformed the experience of contemporary art in Indianapolis. She created a dynamic and widely renowned contemporary art program that has become an influential model for encyclopedic museums as they engage with the art of our time. Actively seeking out the works of emerging and established international artists, Freiman has provided a platform to support artists' work through major traveling exhibitions, commissions, acquisitions, and publications. In 2011, Freiman served as commissioner of the U.S. Pavilion in the 54th International Art Exhibition, la Biennale di Venezia, presenting six newly commissioned, site-responsive works by Puerto Rico-based artists Allora & Calzadilla, the first collaborative to be presented in the U.S. Pavilion.
Under Freiman's vision and direction, the IMA opened 100 Acres: The Virginia B. Fairbanks Art & Nature Park to international critical acclaim in June 2010. 100 Acres offers a new model for sculpture parks in the 21st century, emphasizing experimentation, place-making, and public engagement with a constantly changing constellation of commissioned artworks. Inaugural installations included works by eight artists and artist collaboratives from around the world including Atelier Van Lieshout, Kendall Buster, Jeppe Hein, Alfredo Jaar, Los Carpinteros, Tea Mäkipää, Type A, and Andrea Zittel. Freiman instituted a number of public art installations while in Indianapolis, including a rotating series of site-specific commissions for the IMA's Efroymson Family entry pavilion.
Most recently, she led a major collaboration with a local Indianapolis developer to curate the art program for The Alexander art hotel that opened in downtown Indianapolis in 2013, featuring work by 25 artists, including 14 newly commissioned pieces. Freiman commissioned works from artists including Jorge Pardo, Alyson Shotz, Jaume Plensa, Sonya Clark, Adam Cvijanovic, Mark Fox, Artur Silva, and Paul Villinski for the project. At the IMA Freiman realized major commissions by artists including Robert Irwin, Kay Rosen, Tony Feher, Orly Genger, Julianne Swartz, and Ghada Amer, and curated numerous exhibitions of works by international contemporary artists including Aziz + Cucher, Amy Cutler, Ingrid Calame, Maria Magdalena Campos-Pons, Ernesto Neto, and Tara Donovan. In October 2013, Tripadvisor honored The Alexander, naming it the sixth best hotel in the United States and the 30th best hotel in the world.
Between 2002 and 2005, Freiman implemented a renovation and expansion of IMA's contemporary art galleries, which doubled in size to 25,000 square feet and introduced a new contemporary video art gallery. Freiman has published extensively on contemporary art, including books on Amy Cutler (Amy Cutler, Hatje Cantz, 2006), María Magdalena Campos-Pons (María Magdalena Campos-Pons: Everything Is Separated by Water, Yale University Press, 2007), Type A (Type A, Hatje Cantz, 2010), Allora & Calzadilla (Gloria, Del Monico/Prestel, 2011), and Aziz and Cucher (Hatje Cantz, 2012). She is currently adapting her dissertation, "(Mind)ing The Store: Claes Oldenburg's Psychoaesthetics," into the first scholarly monograph on Claes Oldenburg entitled Claes Oldenburg and the Sixties. Prior to joining IMA, Freiman worked as assistant professor of art history, theory, and criticism at the University of Georgia, Athens and served in the curatorial department of the Institute of Contemporary Art, Boston. She earned her doctorate and master's degrees in modern and contemporary art history from Emory University and has a bachelors of arts degree from Oberlin College.
Registration for the 2014 Fall Line Fest Juried Art Show closes August 8, 2014.
The exhibition opens at Gallery 5 on September 5, 2014, as a part of Fall Line Fest 2014, and will remain on view at Gallery 5 until September 25, 2014.
APPLICATION PROCEDURE
Richmond is full of rhythm: movement, pulses, beats, patterns, repetitions. The Fall Line Fest Arts Committee is now accepting applications from all artists in the Greater Richmond Area who are creating artworks with the theme: Rhythm.
ELIGIBILITY
Open to all artists in the Greater Richmond area. Entries must be original works in one or more of the following: painting, drawing, printmaking, photography, video, sculpture, ceramics, fibers, and mixed media.
Proposals for installations may be submitted, but artists are responsible for installing the work and for all expenses involved.
Though artworks smaller than 60" in any direction and less than 75 lbs. are preferred, larger works will be considered.
Artists should keep in mind they are responsible for the shipping costs to and from the exhibition, and take this into consideration when submitting larger works.
The juror reserves the right to disqualify any work that varies from the submitted image including: artworks that are a different size than stated on the application, artworks that do not show the quality represented by the submitted image, and artworks that arrive damaged.
APPLICATION FEES
The nonrefundable application fee is $15 for one artwork, $20 for two, and $25 for three. Please limit your submission to three works.
APPLYING ONLINE
Online submissions may be made at: artsubmissions@falllinefest.com. Please submit your full name and address in the email. In addition, Images must be jpeg, png or gif formats and less than 3 MB. Application fees can be paid online via Paypal: paypal@falllinefest.com.
APPLYING BY MAIL
To submit an application by traditional mail:
Images of artwork in digital format saved on CD or DVD. Images must be saved as a jpeg and 300dpi or less. Disk should be labeled with name of artist and title of artwork.
Payment in U.S. dollars (check only – no cash). Checks should be made payable to Fall Line Fest.
Artist submitting video work must submit entry DVD and cannot submit online.
Applications will not be returned to artist.
Mail application to:
Fall Line Fest, Juried Art Show
Gallery 5
200 W. Marshall Street
Richmond, VA 23220
9/6
Fall Line Fest
9/7
Silent Music Revival
9/11
Little Tybee, Night Idea, Fight Cloud and Halluncinex
10/3
Carnival of 5 Fires First Friday Kickoff
10/24
Secret Chiefs 3
Secret Chiefs 3 have switched in to high gear. Having just completed a national tour in October with legendary Italian Giallo Horror soundtrack masters, Goblin, they released their long-awaited "Book of Souls: Folio A" album in late November. Next they are touring the west coast in February in support of that new album, and, surprise of surprises, are doing so armed with TWO new 7" records in hand. These will be available in stores stocking through Revolver USA, but those attending shows on the band's February tour can get them right away.
In truth, Secret Chiefs 3 is always in high gear. Most people don't realize they have played well over 300 shows in 34 countries in the last seven years.
But with a long-labored-over album in the can (you can read about it in the expanded bio), and fresh supplies of oxygen in the lungs, fresh new surprise releases are bubbling up through the Winter pseudo-frost as if it were Spring!
This tour will feature the A-team line-up of SC3 familiars: Drums / Ches Smith (Ceramic Dog), Keyboards / Matt Lebofsky (miRthkon, Moe Tar), Bass / Toby Driver (Kayo Dot), Violin, Guitar and Trumpet / Timba Harris (Estradasphere) and Saz, Guitar and Keyboards / Trey Spruance (The Three Doctors, Mr. Bungle). The band is extra excited to be re-united in this configuration!
Doors 930PM Show 1015PM
12 ADV 15 DOOR
11/7
Screens N' Suds First Friday Kickoff